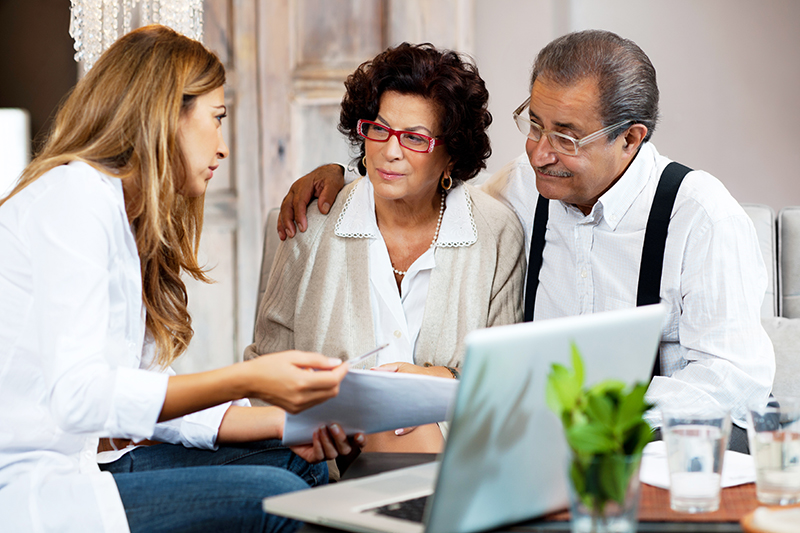 Care Management Services can greatly improve health outcomes, alleviate stress and increase function. Care Management is an essential component in navigating health care systems. When patients with complicated medical, functional and cognitive conditions receive care coordination through one of our highly trained Geriatric Care Managers, hospitalizations and emergency room admissions are substantially reduced. Improved outcomes also benefit the support system around individuals receiving care, providing family members with greater peace of mind knowing their loved ones have professional advocacy when they need it most.
Elder Life Management services are individually tailored to each person's unique situation and levels of need. We begin with an individualized assessment of a person's needs and goals, and then we create a Care Plan, which is like a road map, whereby we address all of the issues that were noted in the assessment, and we work to bring solutions and positive outcomes.
Our Care Managers:
Assess individual and family needs, establishes a customized Care Plan, implements that plan, and provides on-going monitoring of the situation.
Provide education to the client and family about what realities to expect with aging, helping the family to prepare for the costs and long-term implications.
Assures that the client receives appropriate services that enhance the individual's quality of life.
Connect families near and far with services that make life easier for the seniors in their lives.
Work together with other professionals to coordinate services, advocate, and locate resources for the client and family.
Available Geriatric Care Management Services Include:
Consultation with family members, care providers, and medical professionals.
Monitoring the condition and progress of the individual through personal one-on-one visits, and phone contacts.
Personal advocacy to obtain required services and benefits.
Managing personal affairs and finances.
Reassessment of needs, and identification of new difficulties that warrant attention.
Guidance on the selection and transition to an alternative living arrangement that can range from independent housing to a skilled nursing facility.
Direct help in moving from one setting to another, including disposition of household items, and communication with real estate brokers, landlords, utilities, moving companies, etc.
Counseling clients and their families.
We can make your Elder Life easier . . .
For further information or to schedule an appointment for a consultation, please call us at 732-493-8080